Cowichan Honda Hero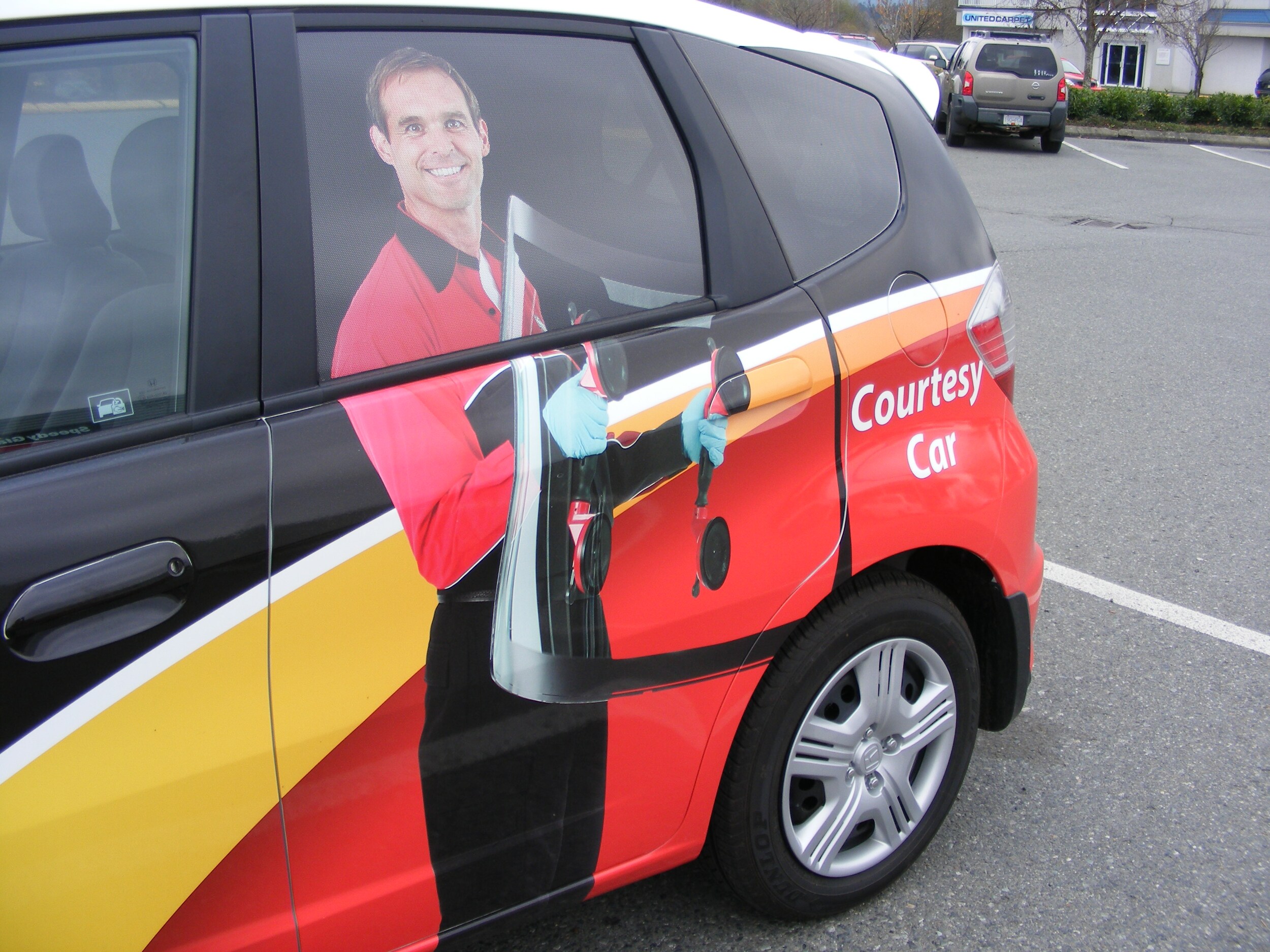 Have you seen the Speedy Glass vehicles around town? The ones with the smiling man holding the windshield? Well that is nothing compared to the smiles you'll get when you arrive at Speedy Glass on Beverly Street in Duncan...

Meet Ken Matthews and Leah Lowrey.

Speedy used to be Apple Auto Glass over on TransCanada Highway. And before that, they were Standard Glass. They have moved to a bigger, better location in the old Canadian Tire
building on Beverly Street. But they are s
till the same fantastic people. Ken has worked in the glass business for more years than he cared to share with me (LOL) but has owned the Duncan Standard/Apple/Speedy Glass for eight years. Leah joined him four years ago. Besides the two of them, there are three other employees at Speedy Glass in the Duncan location. Whenever I walk in their door, I feel like I've walked into a "family" business - because they really are family to each other. They are a small but productive company that will treat
you like family the minute you walk in the door. Leah and Ken are very proud of their business and are letting the world know by branching out into the Social Media world so they can tell everyone just how proud they really are. Follow them on twitter @Speedyglass1
or "Like" them on their Facebook page ( http://www.facebook.com/pages/Speedy-Glass-Duncan/149282215093073 ) - they will thank you.
Ken has invested a lot into his company. Time, energy and equipment are things he knew right from the start was expected of him. And he's done it all. He is always trying to stay ahead of the curve and have the best equipment on hand to do the job right. He has this really cool piece of equipment he showed me that "cuts" the windshield out with no damage to the vehicle. It's fascinating to watch and really, really slick! With this kind of dedication to doing the job right it is no wonder they are so well respected in the community.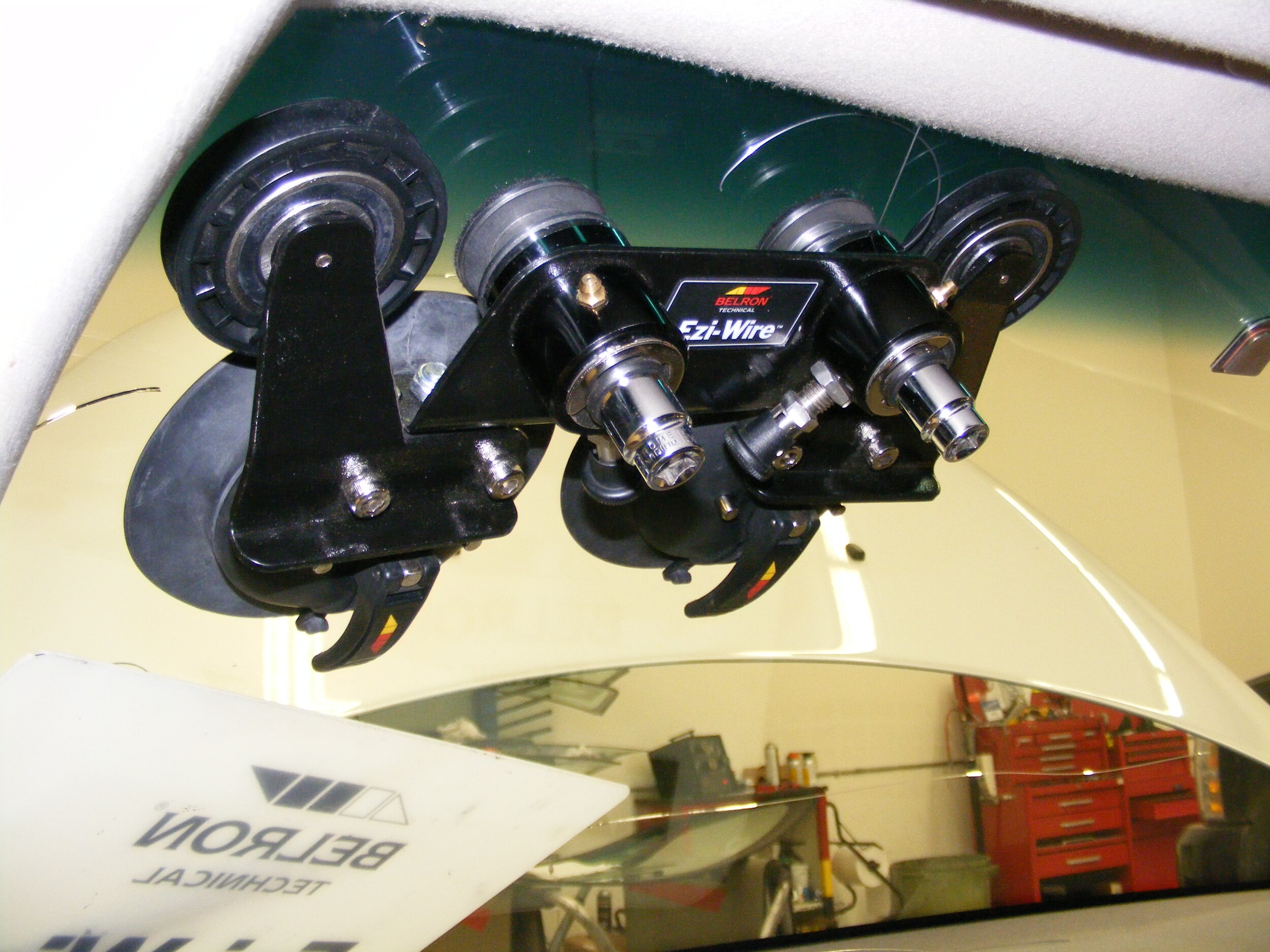 Ken recently purchased two (yes 2) Fits from us. He uses them as courtesy vehicles. You've probably seen them around town with the aforementioned smiling faced man on them. If you bring your vehicle in to get a new windshield, it has to stay the proper amount of time to dry and be acceptable to Ken and Leah before they give it back to you. BUT they will put you out in one of their Fits so you can have no disruption to your day. The use of the vehicle is free, they only ask that you put in the gas you use. And with the Honda Fit you will find the amount of gas used minimal indeed. What drove Ken to buy the Fit? Well his parents own one and LOVE it. So it seemed like a natural "fit" for Ken to purchase them too. They are so fabulous that, on occasion, Leah likes to "borrow" one when she can. But don't worry, she pays for the gas she uses too ;-)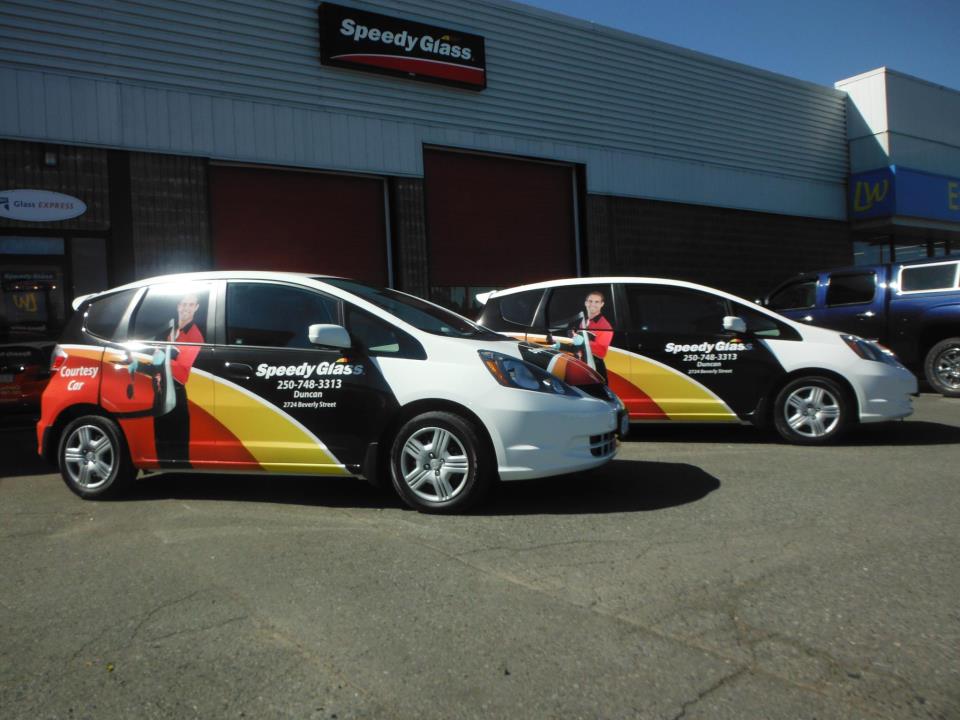 When they lend out the Fits to their customers, inevitably the customer comes back and talks about how great the vehicle was. They talk about the space and how surprisingly roomy they are. They talk about how fantastic they were to drive. How little amount of gas it used. How comfortable they are. Find out for yourself. Need a windshield in your present car? Take it to Speedy and ask to use the Fit. Don't need a windshield? Come on in and test drive a Fit at Discovery. Have some fun, set a challenge, and get the sales person to show you all the different ways the seats fold and flip around.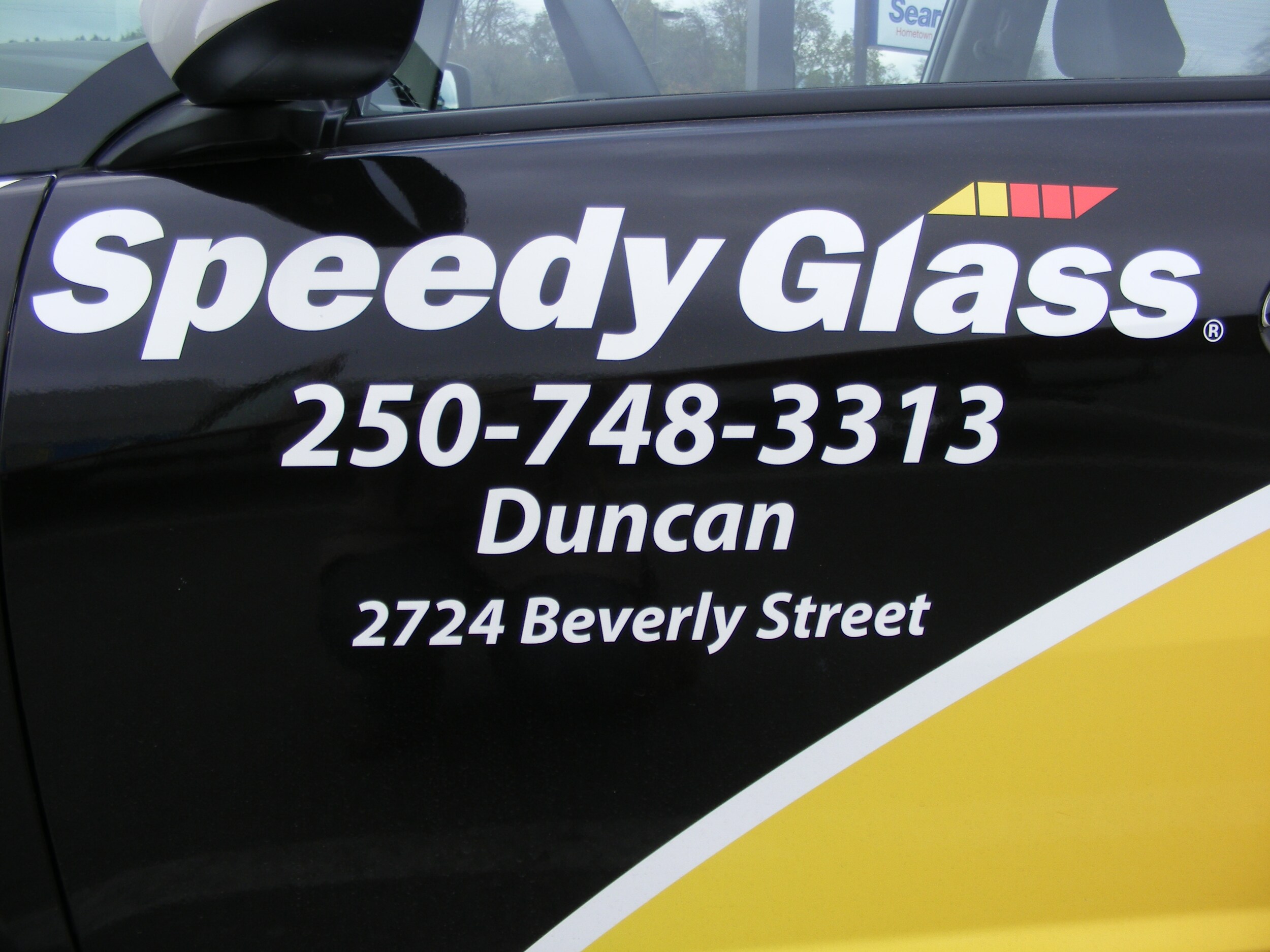 A little more about Ken. Ken is a diver. He dives all around Vancouver Island and has also been to some pretty exotic place to dive. He's passionate about the sport. Chat with him about diving and you will see his eyes light up and his face wear that irresistible smile. I just know you'll smile along with him.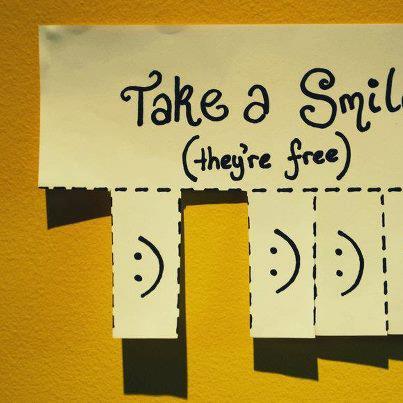 Leah? Well she is one of the loveliest people I know. She's affectionate and caring. And she wears her heart on her sleeve. I haven't known her for long, but I can already tell that if you are a friend of Leah's she would give you the shirt off your back if you need it.
Ken and Leah are dedicated to giving back to the Duncan community as much as you give them. They work tirelessly to support events and organizations. For example, they were a big component of the Halloween events at Providence Farm. This holiday season they have elected to support the food bank. If you 
bring in a food donation to "Fill the Fit" they will deduct $10 off your chip repair bill. Bring in a can of soup, and you get $10 off? No, really, it's totally true! This is the kind of people you will find at Speedy Glass.
Looking for some really wonderful people to help you fix something on your car. Come see us (LOL), but since Discovery Honda doesn't do windshields, we definitely recommend that you head on down to Speedy Glass and meet Ken and Leah... they are amazing and a couple of my Cowichan Honda Heroes.